Pennsylvania potholes wreak havoc on vehicles. If you spend any amount of time driving in Pennsylvania then you already know potholes are a hot topic. They are everywhere and range in size from small to "big enough to fit a Christmas tree"!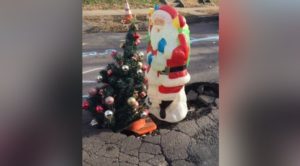 R Line Towing provides towing and tire services, among others, to Pennsylvania motorists. They have seen first hand the damage and inconvenience potholes can create.  The most common issues are tire and rim damage. However, potholes can cause major damage to a vehicle also. Drivers that run into larger potholes have reported alignment issues, front end damage, under carriage damage, and vehicle accidents.
PennDot says they encourage motorists to report potholes by calling 1.800.FIX.ROAD or click here. If the pothole is not on a state maintained road they will relay the information to the correct authority.
So, you are driving down the road and notice a serious pothole. You definitely don't want to hit it, but, you can't avoid it due to oncoming traffic. There is also no way to safely stop in time causing you to hit this crater.  I am sure most people reading this have been in that situation more than they care to count. Let's suppose you hit it and now are looking at nearly $1000 in repairs. Will the state reimburse you for the repairs? A documented case of this exact situation has happened (more than once) and the short answer is… NO. PA law prohibits paying for damage caused by potholes on state roads. You can report the incident to PennDot, but unfortunately, you are not likely to receive any assistance from them to fix your vehicle.
   
You can file a Claim with PennDOT
A clause in Pennsylvania's Sovereign Immunity rule protects the state from damage claims caused by potholes on state and turnpike maintained roads. That doesn't mean you are not able to file a claim. It means the chance of being compensated is slim to none. Trib Live reported 1828 claims were made 2014 through 2017. None of them received a payout.
There are exceptions to sovereign immunity and it doesn't necessarily apply to cases of personal injuries.
Prevent Pothole Vehicle Damage
It appears that there is not much that can be done after you hit a pothole. I guess the next best thing will have to be prevention. If you drive by a nuisance pothole, take the time to report it. Having it reported increases the chance that it will get fixed.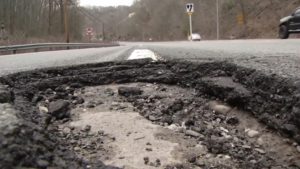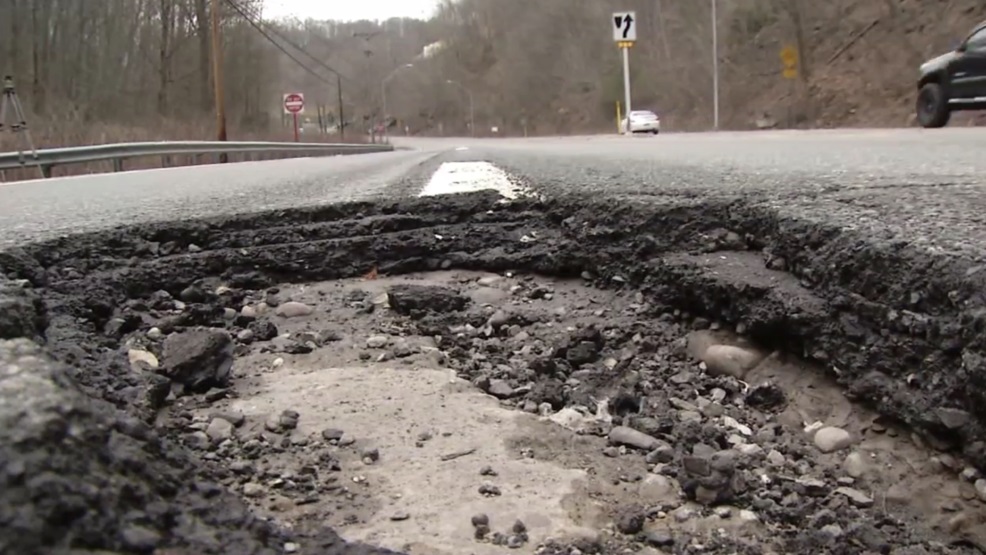 Limit the amount of distractions while driving!  The sooner you detect a pothole, the better the odds of avoiding it. Be conscience of your surroundings and drive cautiously, especially on roads that are notorious for their potholes. If you are not sure of road conditions in your area, you can check PA's official travel information service, 511PA. It provides traffic and road conditions, weather, delays, and reported road hazards.
We understand that trying to avoid a pothole is easier said than done. If your vehicle and/or tire are damaged from a pothole, give R Line Towing a call and they will dispatch a courteous professional to your location and provide assistance from start to finish.